There has never been a better time for your business to join the Comstor Security Initiative
and accelerate your business

Cyber security is the biggest threat your customers face. Hacking is a $1 trillion industry, targeting 10 billion devices,
using new sophisticated tools to target aging devices. It's not a question of if your customers have been hacked, it's when.
Comstor's Security Initiative (CSI) equips with the tools to capitalise on this opportunity.




Comstor ThreatScan
Proof of Value

Prove your capability to customers,
show them Cisco Security in action!



Cyber Security AssessMy



AssessMy is a smart lead generation initiative
from Westcon-Comstor that helps our
partners generate genuinely
qualified leads for free!




Comstor Incentive Program
(CIP)

Exclusive 3% rebate on Cisco Security
bought from Comstor on achievement
of pre-agreed targets.

ESS Security
Specialisation Training

Funded training to get you
specialised for more discounts.
Join CSI now to unlock this market potential!
To join CSI and benefit from ThreatScan
Proof of Value, CIP rebates and
ESS training you must return a memo
of understanding to
Jay McDonald,
Cisco Security Architecture Lead

.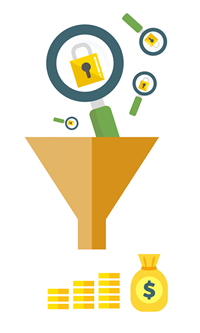 What else does CSI give you?
Dedicated Cisco Security-qualified account management, here to support you to win deals and build your internal capabilities
Dedicated security qualified product management
Dedicated presales and technical resource – enabling you to extend your ability to deploy solutions. All our technical teams have specialists that are Cisco-certified to fully understand the function, capabilities, performance and implementation of Cisco-focused solutions. We are your white-labeled tech team.
Join our Threatscan Proof of Value program and we will enable you to upsell from products to solutions and we'll equip you with everything you need to identify new customers, use free of charge hardware from our stock, install the units, manage and present results and ultimately upsell more Cisco solutions.
Achieving ESS Security specialisation gives you access to specific Cisco programs.
Mentor Programme which enables you to build a profitable Security practice.

Our on boarding team can provide access to business plans, sales and technical training as well as

providing access to all of Cisco's security research and sales acceleration programs

Comstor provide help with your security marketing and demand generation for leads.
The Comstor services organisation can support you through our staffed support desk, Cisco services, professional services, global deployment and training
Win your deals with our latest Cheat Sheets and Competitive Guides
AssessMy: Funded online assessment tool to capture customer requirements and sales opportunities